Home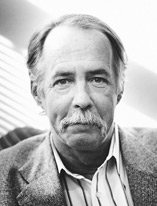 The 2023 William Matthews Poetry Prize Winners, selected by Diane Seuss
The editors of Asheville Poetry Review are pleased to announce the WILLIAM MATTHEWS POETRY PRIZE RECIPIENTS for 2023.
Kate DeLay, from Tuscaloosa, AL, is awarded first prize for her poem "Repentance," and will receive $1000 plus publication in Asheville Poetry Review (Vol. 30, Issue 33), which will be released in December 2023.
Second prize is awarded to Rodney Gomez, from McAllen, TX, for his poem "Tableau With Tarantella, Public Housing, and Underwood Ham." He will receive $250 as well as publication.
Jeanne Wagner, from Kensington, CA, is the third prize recipient for her poem "Penelope," and she will also be published in our next issue.
The next reading period for the William Matthews Poetry Prize is from September 15, 2023 – January 15, 2024. The final judge will be announced soon. For the guidelines and more, visit ashevillepoetryreview.submittable.com.
—
The 2024 William Matthews Poetry Prize
First Prize: $1,000, publication in Asheville Poetry Review, and a featured reading in Asheville
Second Prize: $250, publication, and a featured reading in Asheville
Third Prize: Publication and a featured reading in Asheville
Judge for 2024: TBA
The final judge will read anonymous manuscripts (all identifying information will be removed from the poems).
All submissions will be considered for publication.
Submission Deadline: January 15 of each year.
Send 1-3 poems, any style, any theme, any length, with a $20 entry fee.
Online submissions only, through Submittable:
Back issue content recently added
The Asheville Poetry Review website is in the process of an all-inclusive update. Our mission is to make all of the content of our back issues available online, creating an archive that contains the complete publishing history of our first fifteen years, dating from our first issue, published in June 1994. We thank you for your patience as we update this site.
Below you'll find links to the most recently added poetry, reviews, essays and interviews.
John Wood
• from November 20, 2010
John Wood
• from November 20, 2010
John Wood
• from November 20, 2010
Dede Wilson
• from November 20, 2010
Dede Wilson
• from November 20, 2010
Daniel Westover
• from November 20, 2010
Charles Harper Webb
• from November 20, 2010
Simon Perchik
• from December 4, 2010
Virgil
• from November 19, 2010
— translated from the Latin by A. E. Stallings
Rafael Soto Verges
• from November 19, 2010
— translated from the Spanish by Louis Bourne